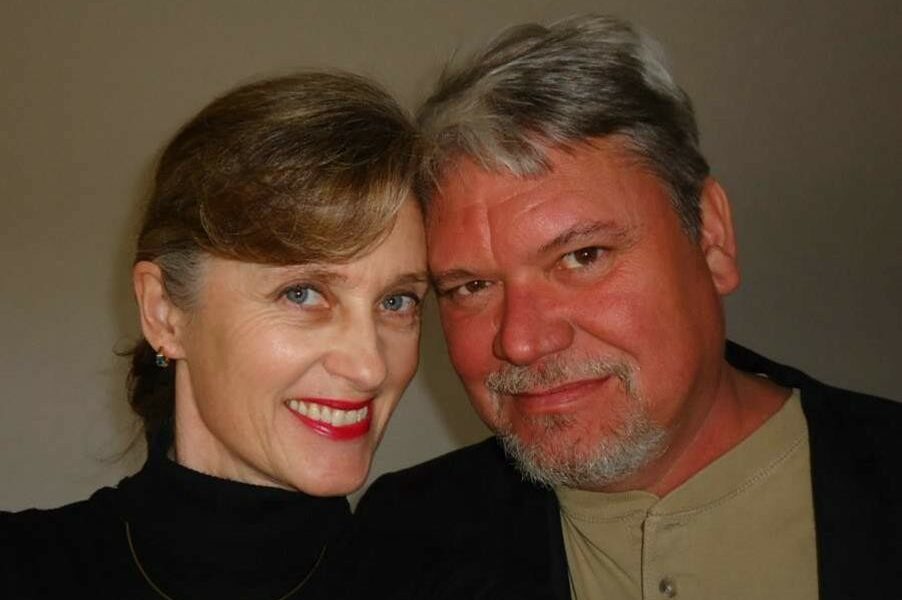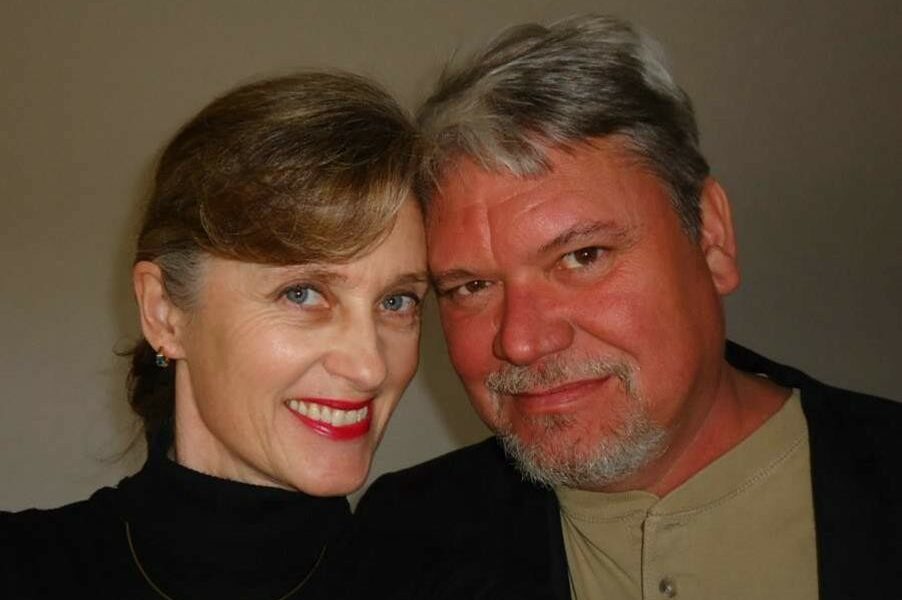 Today we'd like to introduce you to Barrie Paulson.
Hi Barrie, thanks for joining us today. We'd love for you to start by introducing yourself.
My husband, Lars, and I both started at the Ringling Medieval Faire in Sarasota, FL in the early 1980s. He started by building sets while attending Ringling College of Art and Design. I auditioned as a comedy/stunt street character between college and graduate school.
We actually met in 1987 at the Kansas City Renaissance Festival, where he had worked his way up to a troubleshooter and I was a lead in a touring comedy/stunt troupe called On Edge. We both continued to advance in our careers — he as GM of several large Renaissance/Medieval Faires and me as a tour director, instructor, choreographer, and one of the lead performers.
This was unusual for women at this time. Lars and I got married in 1993, and he always dreamed of having his own festival. We both worked for other companies and eventually everything came together in East Tennessee, Roane County, and Harriman.
Alright, so let's dig a little deeper into the story – has it been an easy path overall, and if not, what were the challenges you've had to overcome?
Well, it's been a lot of hard work! But Lars and I are both passionate about creating, teaching, and (for me) performing, so this drives us. I joke that any time I ever said I was bored, I'm getting paid back in spades!
But as GM, Lars was used to having large teams putting on the festivals he managed.  But it's mainly just the 2 of us producing our festival (with some help closer to opening and during the shows). So Lars says we are each doing 5-6 people's jobs. He doesn't feel any 2 people could do what we do, and that makes me feel better.
Timing. With our different careers, the timing didn't match up until later to start our own festival. I got off the road in the late 80s and worked my way up using my master's at Tropicana Products (OJ company) in quality, marketing research, and marketing. And later I was hired away to be the capital campaign director for a community theatre.
Lars got off the road to marry me and started his own props and sets company, Darkhorse Studios in FL. Finally, we decided to move to TN in 2004 and started Darkhorse Design Inc., where Lars was building props and sets in TN. It was my job to get him the jobs. After 10 years, an investor who had been watching our careers, agreed to provide start-up money for our festival.
The land was identified in Harriman, TN, by the Roane County Alliance.  In 2013, contracts were signed, and the funding was released in 2014.  Having time to work outside of festivals for many years has allowed us to have fresh perspectives when we came back to it. And we are building in the best we've ever seen, done, and recently learned into our festivals.
Time to be profitable. The Ringing Medieval Faire started as a benefit for the Ringling Museum; and the Kansas City Renaissance Festival started as a benefit for the Kansas City Art Institute. In both cases, many people in these organizations (donors and alumni), also volunteered or vended at these festivals. Having the internal and external/public support these organizations created a feeling of public goodwill for the festivals, and both grew quickly because of it.  Eventually, both of these festivals were bought out and no longer are benefits, but the goodwill is still there.
In our case, two of the reasons we moved to East TN was for the opportunity (no Renaissance-type festivals locally) and to work with a local university to benefit their Medieval/Renaissance program.  The university ended up hiring fundraisers and created an endowment (we are so happy for them).  And it worked out for us to benefit the town of Harriman and Roane County by bringing in tourists from all over the county and even Canada.  It's taken longer than expected to get known and finally to break into the black (7 years), but it's happening!
Risk. Unlike working for a big production company, working for ourselves has meant taking all the risks.  Producing festivals is not like being in school, where you can do all the right things and make an A. With festivals, you can do all the right things and then get bad weather.
Also, it takes us months to ramp up for each festival — advertising, training local actors, hiring touring acts, recruiting vendors, hiring staff…. And we currently only bring in money in vending fees and sales (ticket, beverage, and merchandising).
Also, with so much festival property, we do not maintain it all the time. So, we don't currently have other events except for the Medieval and Pirate festivals.  But, as these events hopefully continue to grow in attendance, just like a popular haunted house, the shows get profitable to cover the whole year and to expand (the festival site and/or number of weekends).
Can you tell our readers more about what you do and what you think sets you apart from others?
My current title is VP/Director. I audition and train the local street characters, who come from 1.5 hours in all directions to train with us. I recruit and help jury the vendors. I audition and hire the touring acts. I help hire the festival staff. I coordinate the advertising and promotions. I also do the business side — bookkeeping, paying bills, getting insurance, etc.
My specialty is in performing, teaching, and choreographing. I have been part of the Society of American Fight Directors, training and performing with a variety of weapons (broadsword, rapier and dagger, single sword, knife, bullwhip, unarmed, staff, and props). I have also trained in many dance styles (my favorite is tap), performed in 20+ community theatre productions (mainly musicals), and taught musical theatre and improv to people of all ages.
I'm most proud to have toured with On Edge Touring Company as a female lead, director, choreographer, and instructor in the late '80s. The character I created was Gabrielle the Destroyer, a muleteer, thief, and general bad *ss.
A favorite memory I have was from the Kansas City Renaissance Festival in 1987.  I was jogging from the chess field, where I had performed as the black queen, to our stage where I would perform in a comedy stunt show called Rogues Gallery. A little girl was on the side of the lane, and she called out to me, "Gabrielle! You're my hero!" I stopped, put my fist to my chest, looked her in the eye, and said "I fight for all woman-kind!" Her face lit up in an "OH!"  I smiled and then resumed my trek.  😀
I also have a BS in Biology and an MS in Consumer Economics (creating win-wins for businesses and consumers). So, I'm both detailed and strategic. When working at Tropicana, I had 9 progressive positions in 11 years and earned numerous performance awards.
Fast forward to 2020, when Covid hit and we had to ramp up and then cancel both our festivals.  I was able to give back by helping our lead investor write her memoirs. On her death bed, holding the almost-final draft (260 pages with 300+ pictures), she said that this was the best thing I could have done for her.
I'm grateful our TN Medieval Faire has won 3 awards so far:  Excellence in Tourism Award (best festival in 16 counties) in 2018, Best Festival in Roane County (by readers of the Roane County News) in 2018, 2nd best Medieval Faire (Renaissance Festival Awards) 2021. And patrons have come from more than half the US and more than half the counties in TN! So we are bringing in tourists and creating win-wins with patrons and the city/county.
So, for me, learning, performing, teaching, and giving (giving back and paying it forward) are important to me. I also teach Sunday School. So for me, everything is undercover missionary work. I try to use non-polarizing words and live Light, Love, Kindness, Integrity, Inclusion, Play, etc.
Are there any apps, books, podcasts, blogs, or other resources you think our readers should check out?
1) The Holy Bible.  "Science and Health with Key to the Scriptures" by Mary Baker Eddy. The Christian Science Radio Podcast, Bible Lesson, Sentinel, Monitor, Journal, and Daily Life.
2) Training with the Society of American Fight Directors
3) "On Stage, Theatre Games and Activities for Kids" by Lisa Bany-Winters
4) "Easy Street" by Ann-Elizabeth Shapera
5) On Stage, Theater Games and Activities for Kids, by Lisa Bany-Winters
6) Easy street, a Guide for Players in Improvised Environmental Performance, Walkaround Entertainment, and First-Person Historical Interpretation, by Ann-Elizabeth Shapera
7) Science and Health with Key to the Scriptures by Mary Baker Eddy
Contact Info: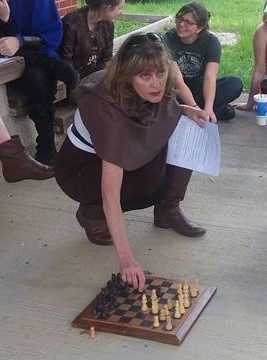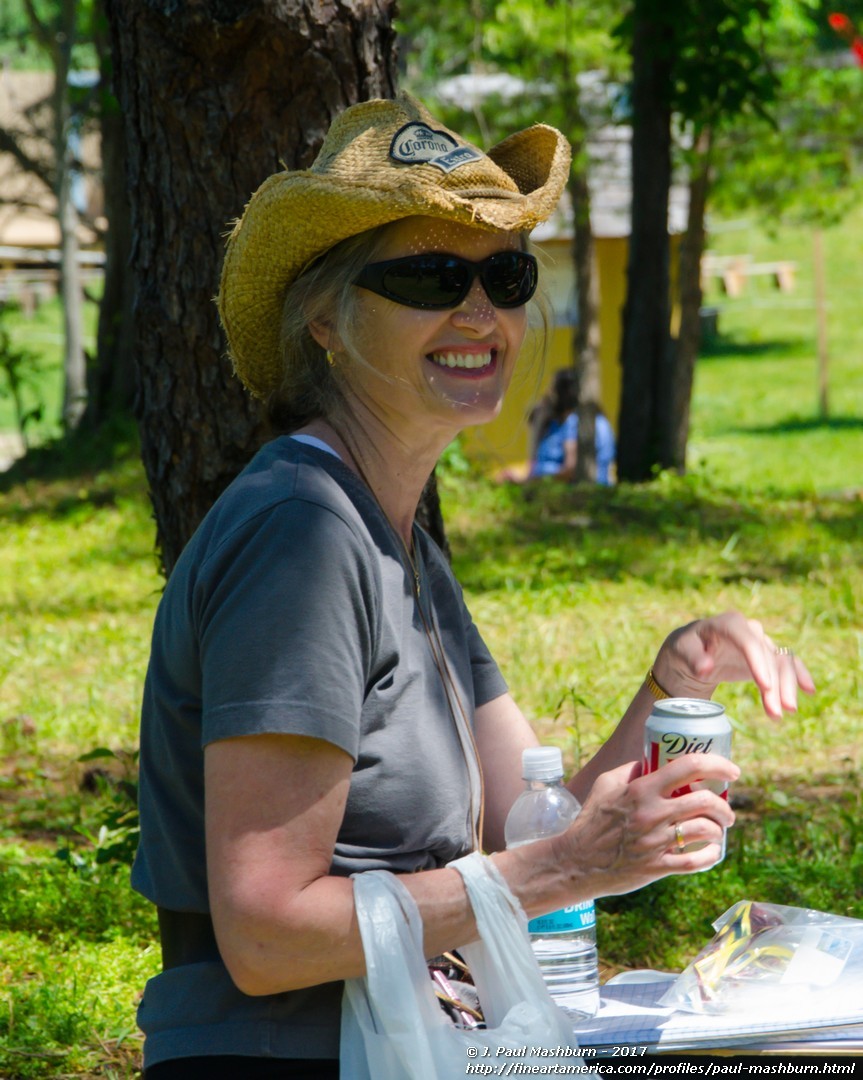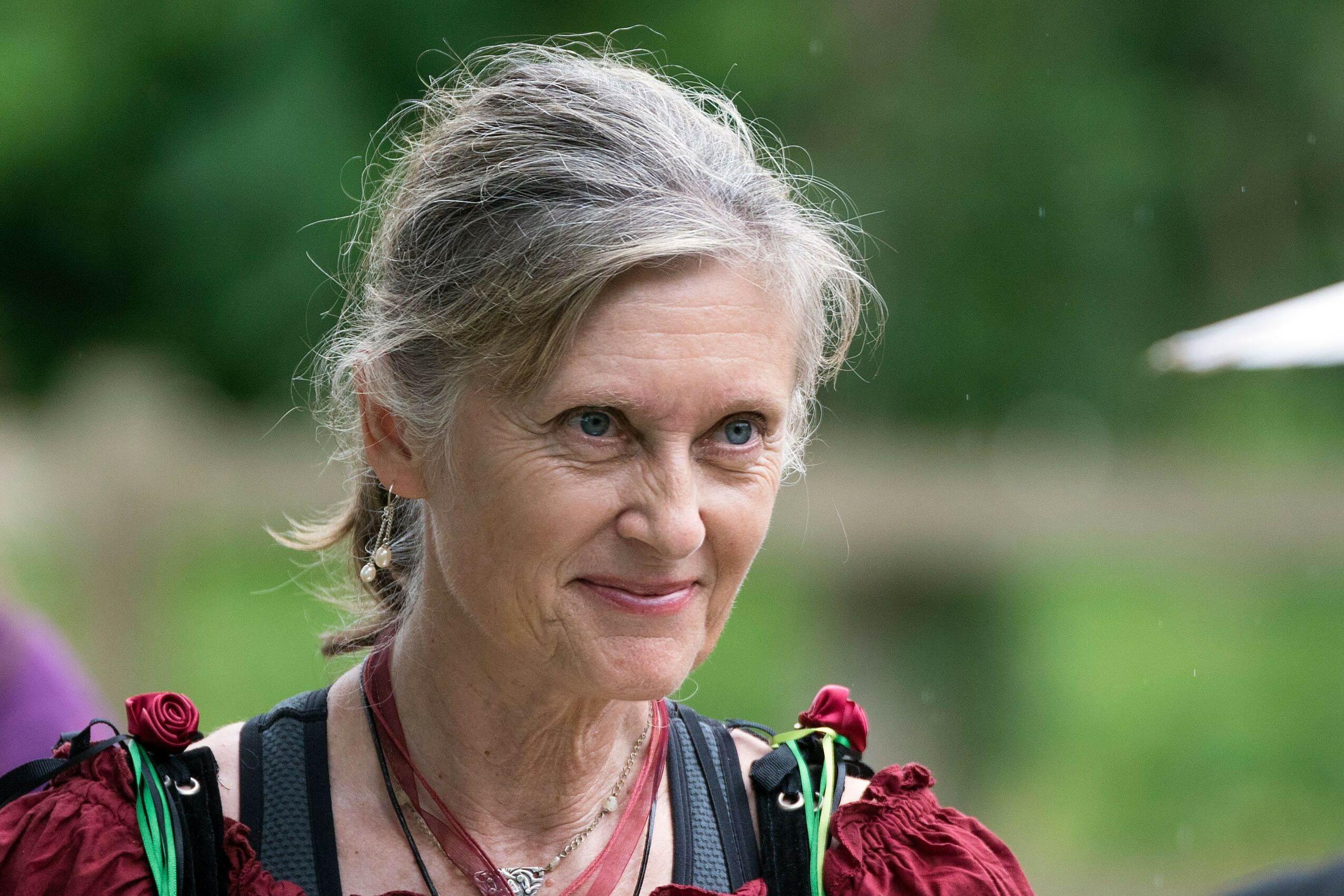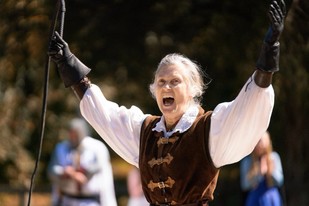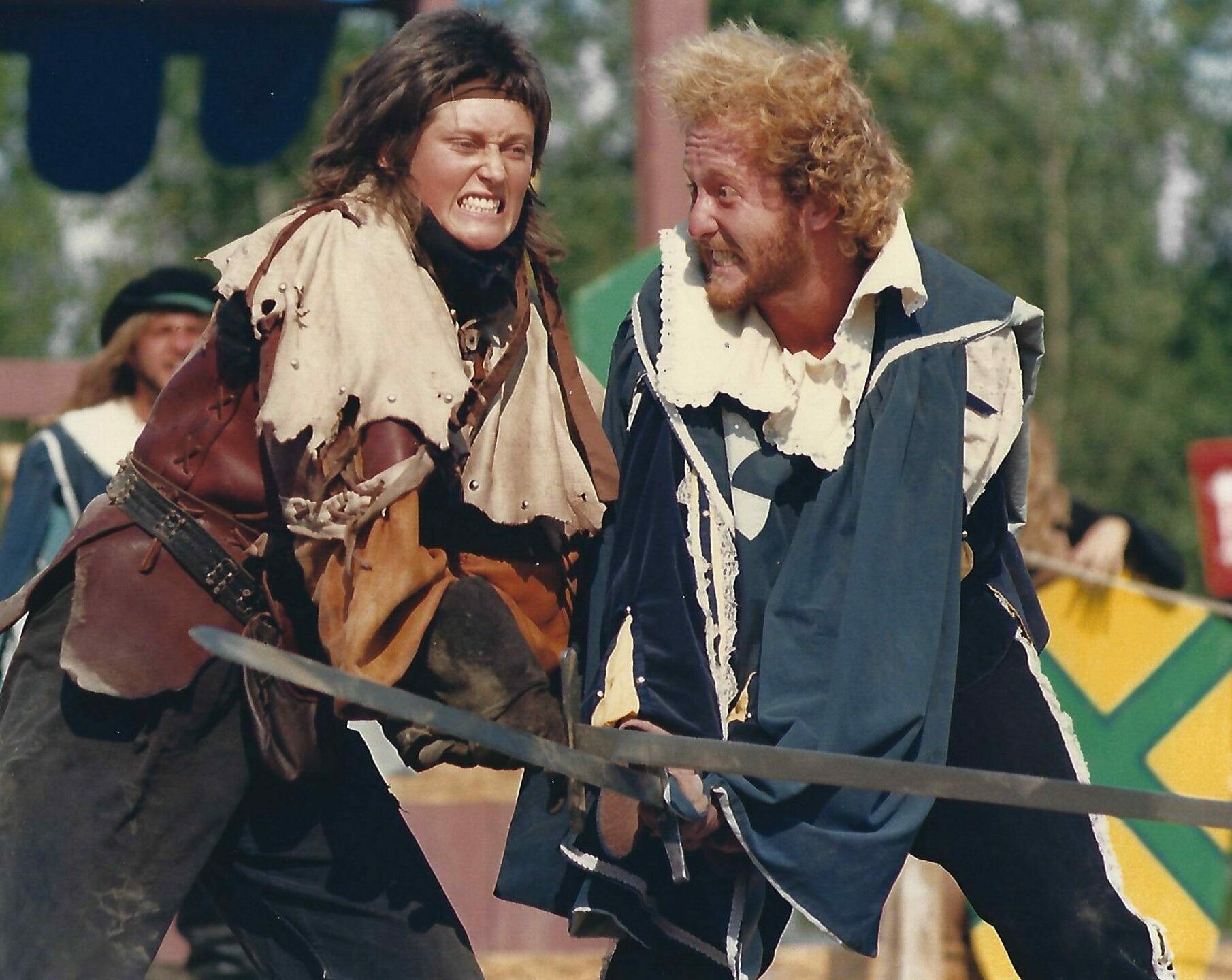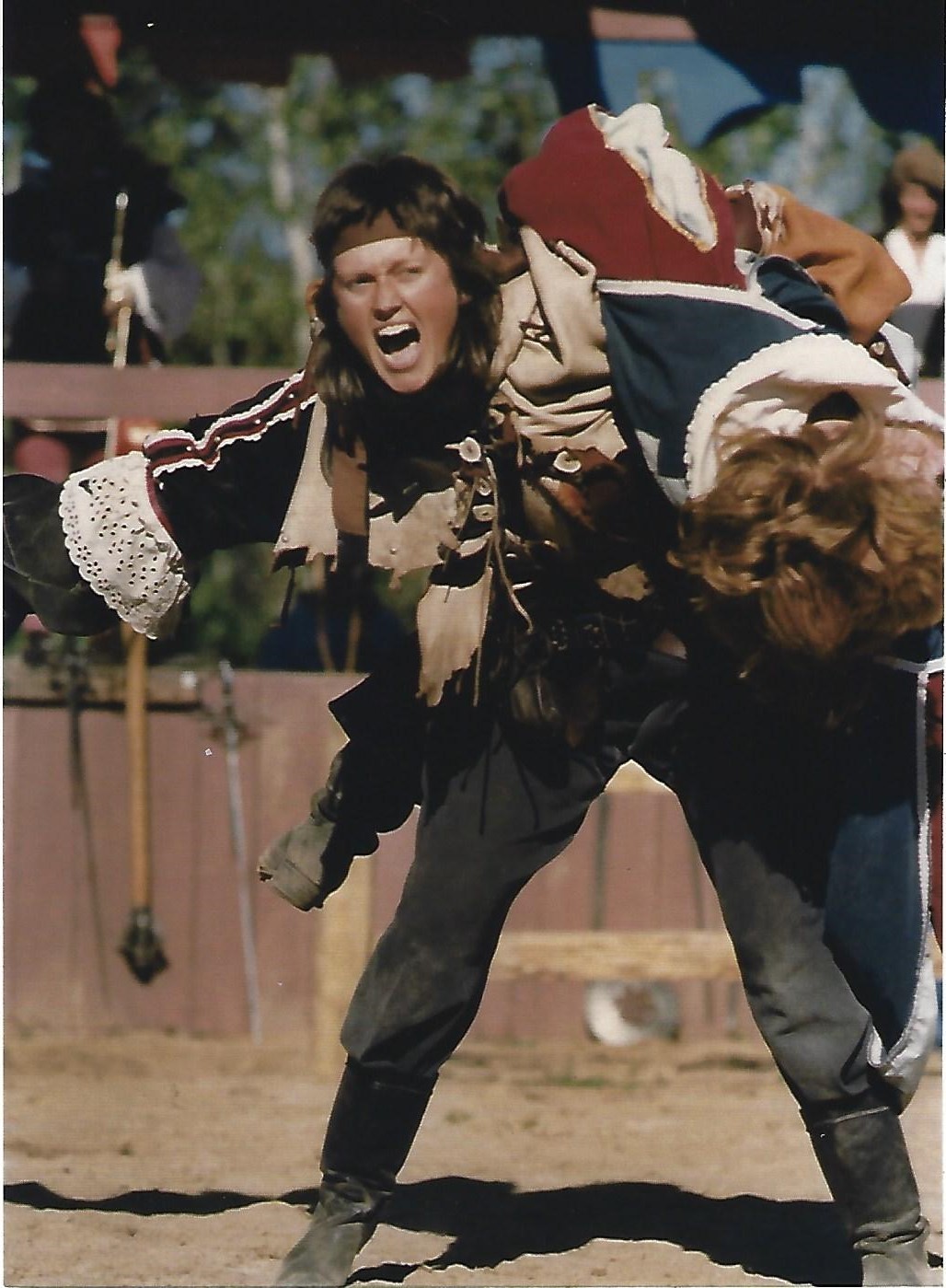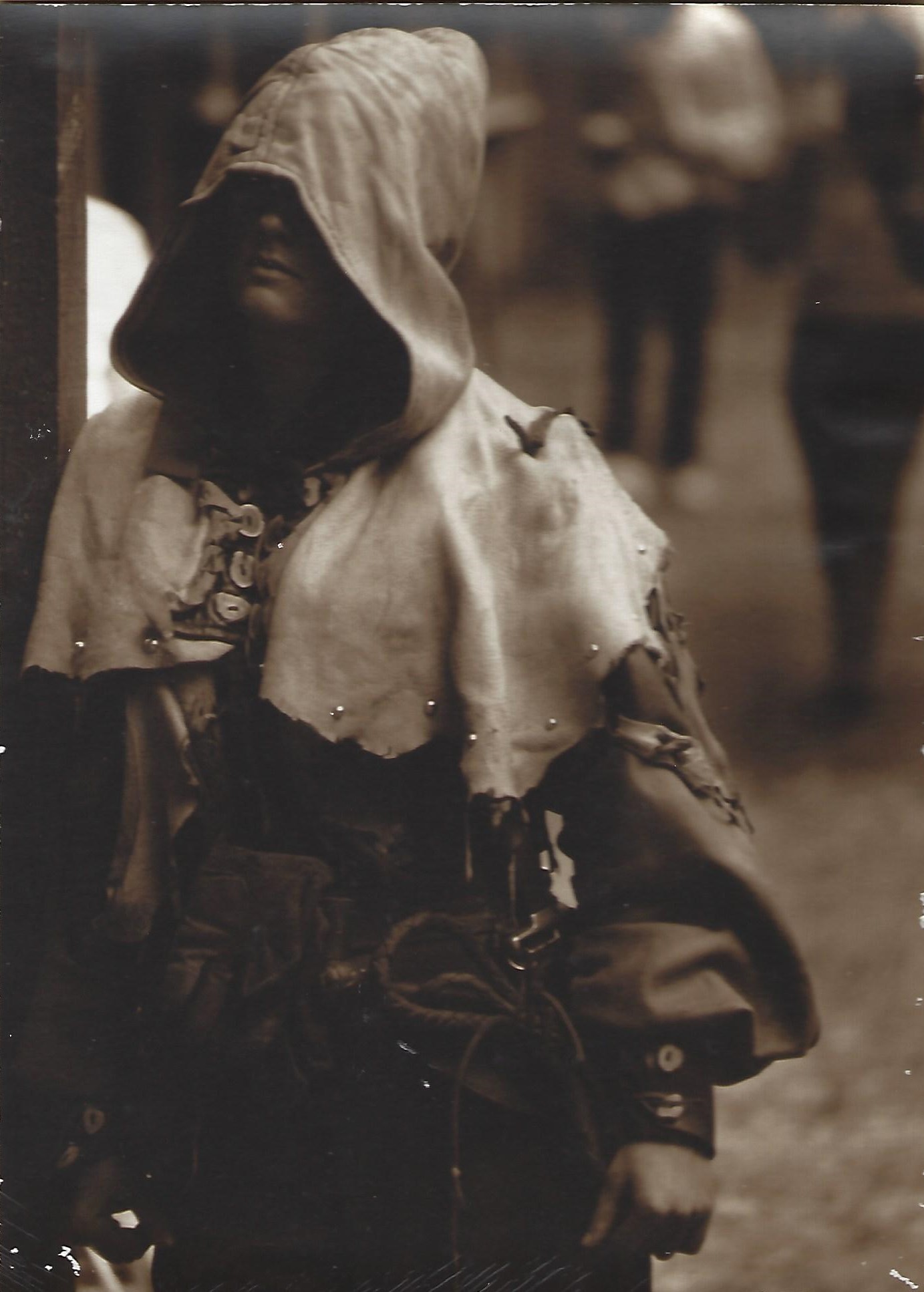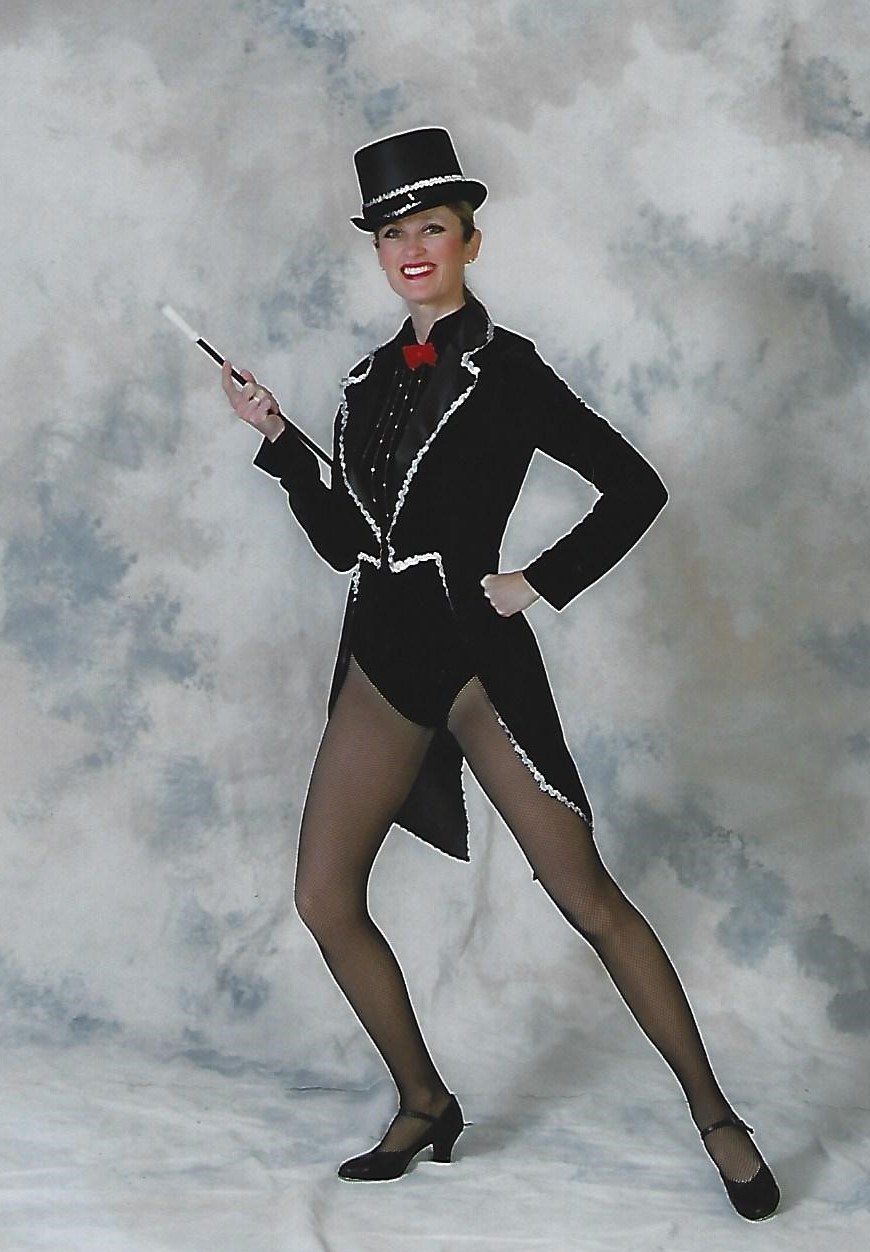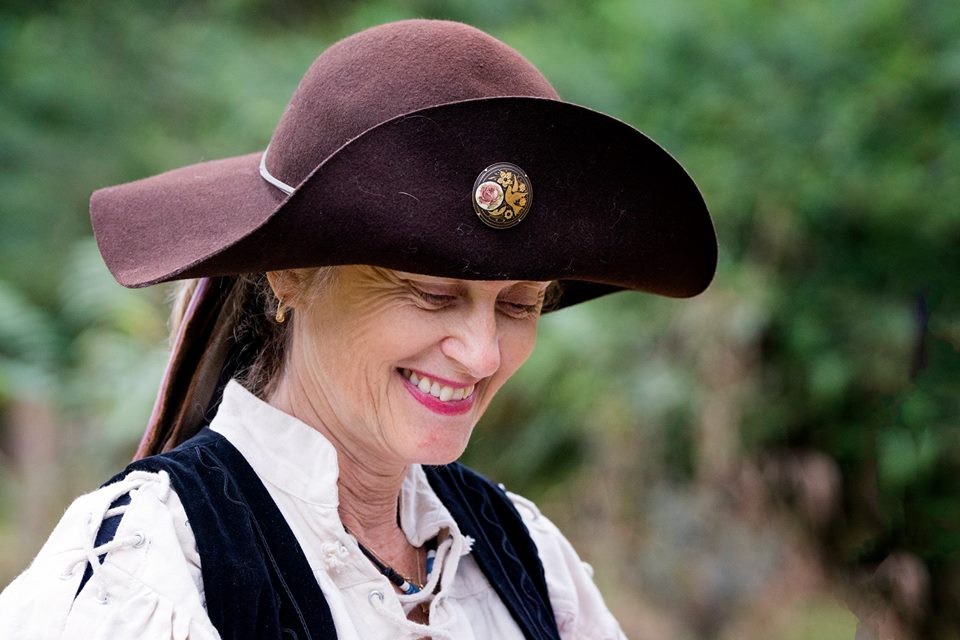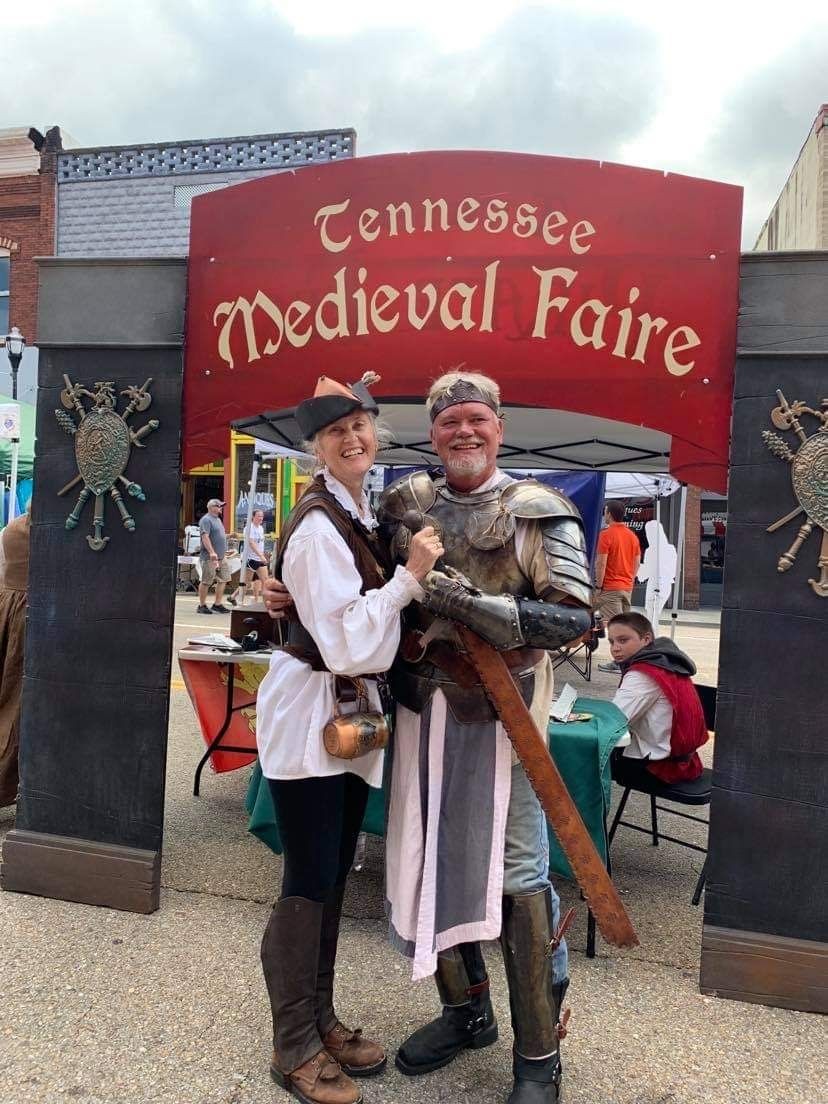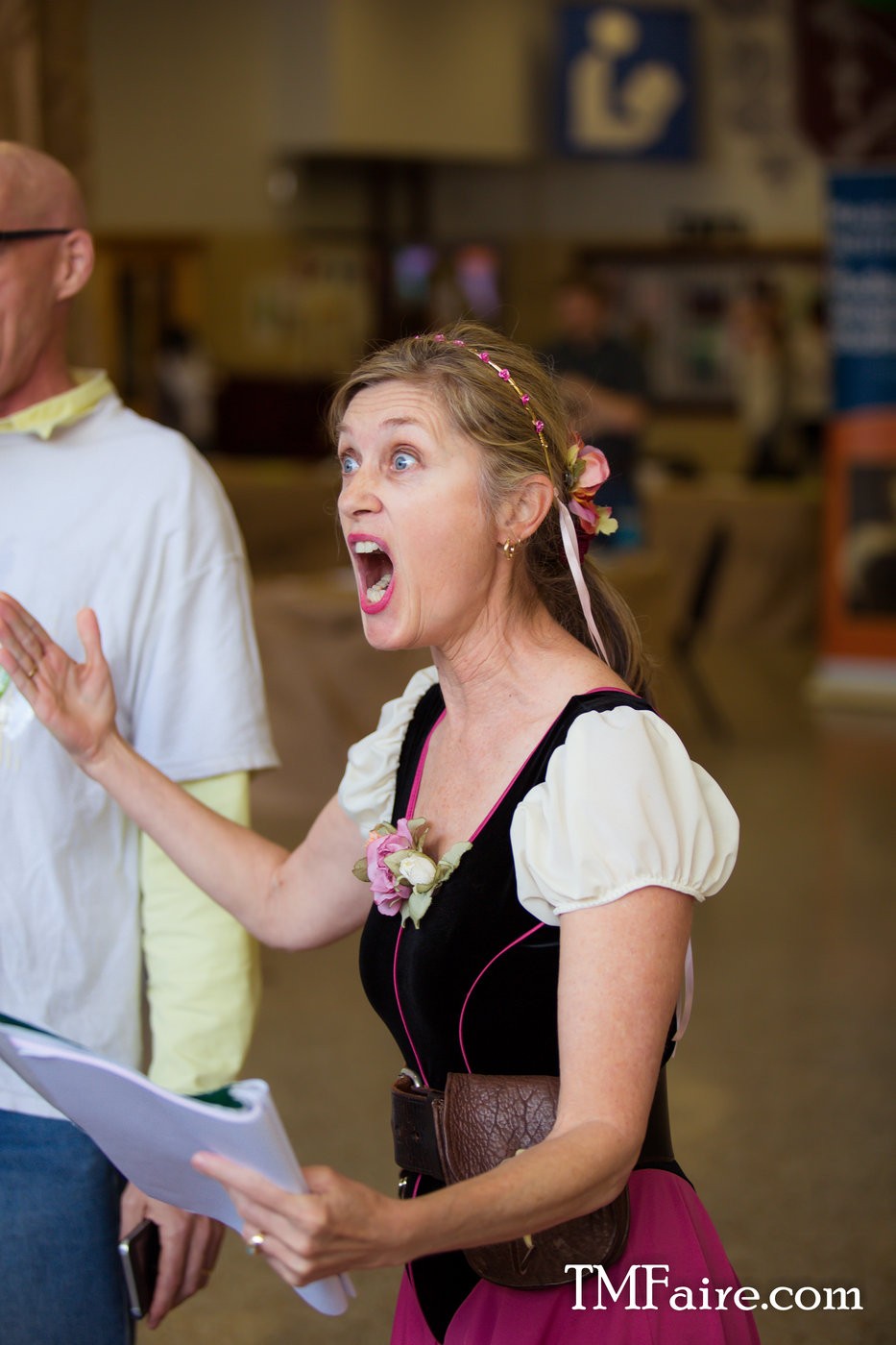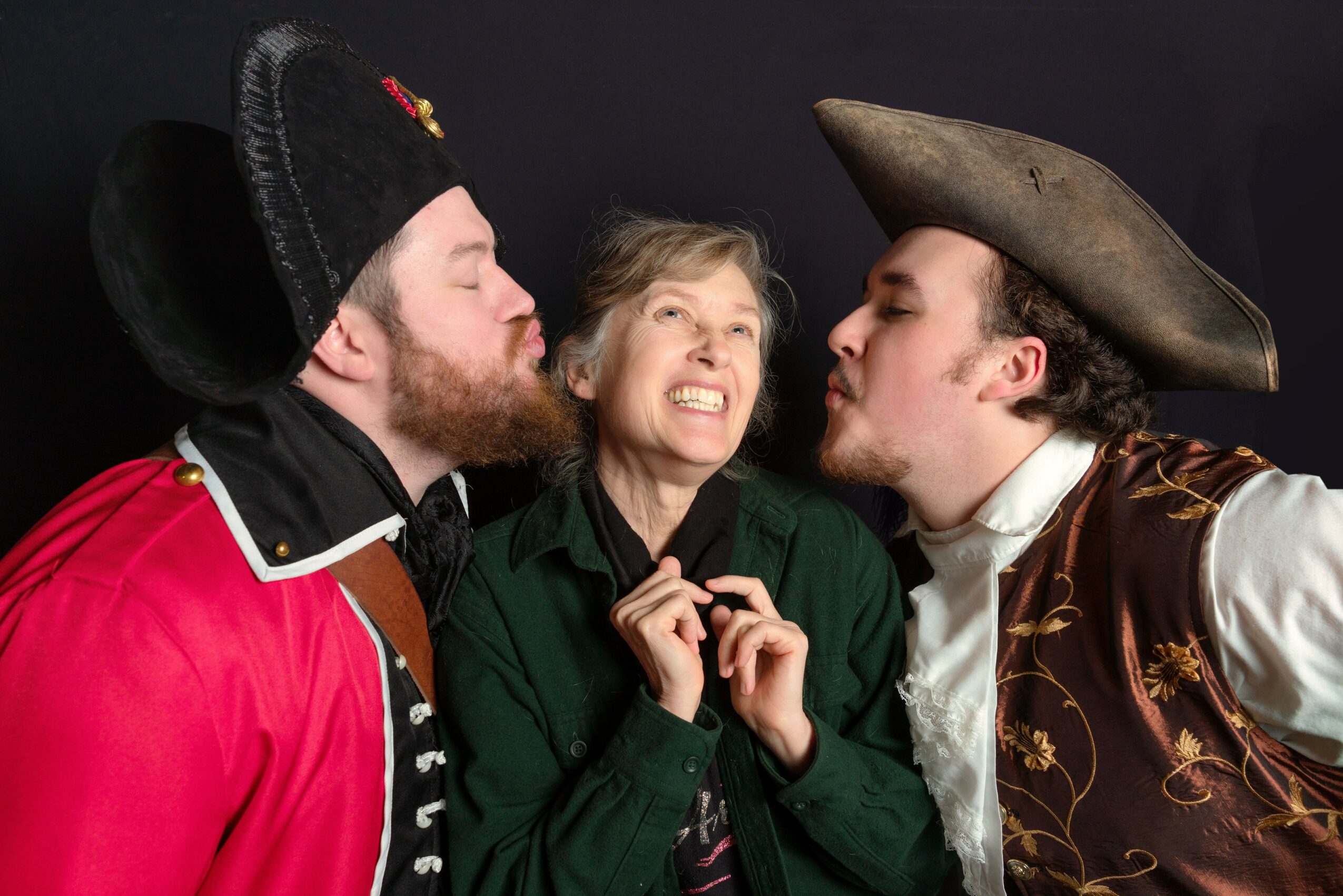 Image Credits
Trent Eades, Rob Welton
Suggest a Story:
 KnoxvilleVoyager is built on recommendations from the community; it's how we uncover hidden gems, so if you or someone you know deserves recognition please let us know 
here.